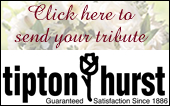 Read our Privacy Policy concerning online obituaries and release of information.
Withers McAlister Moore
---
Withers McAlister Moore, of Lonoke, died on March 23, 2011. He was a fifth generation Methodist minister born in Cabot, Arkansas on November 12, 1926 to the Rev. Dr. Robert Bowen Moore, Sr. and Mary Lillian McAlister Moore.

After graduating in 1943 from Pine Bluff High School, he enrolled in the U.S. Navy V-12 Commissioning Program at Arkansas A&M in Monticello. Upon completion, he was commissioned an Ensign at the age of 18 and served out the last days of World War II in the Pacific theater. Following the war, Withers returned home and earned a Bachelor of Art Degree from Hendrix College in the Class of 1946.

In the summer of 1948, while attending training for public school teachers, he met and married the love of his life, Betty LaVerne Moore on August 18, 1948. Following a short teaching career, he enrolled at Perkins School of Theology at Southern Methodist University and earned a Bachelor of Divinity (Seminary) Degree in 1951 and was ordained an Elder in the Little Rock Conference where he was appointed to the Sherrill/Tomberlin Charge.

In June of 1953, Withers was selected for Active Duty in the U.S. Navy Chaplain Corps and was commissioned in the grade of Lieutenant, Junior Grade. Over the course of the next 27 years, he served in a variety of challenging assignments in many parts of the world. In May, 1964, he completed additional postgraduate study at Yale University to earn a Masters Degree in Systematic Theology. In the years following, he served in such assignments as Chaplain aboard the USS Little Rock (Clg-4), Staff Chaplain for the Commander-In-Chief of U.S. Naval European Forces and as the U.S. Navy Pacific Fleet Chaplain. In 1975, he was selected for promotion to the grade of Rear Admiral, and through his remaining service years oversaw the entire world-wide ministry of the 1400 member U.S. Navy Chaplain Corps.

Admiral Moore retired from Naval Service at the age of 54 on July 1, 1980 after serving his final tour of duty as the Deputy Chief of Chaplains in Washington, D.C. Upon returning "home" to Arkansas, he was appointed to serve as pastor of Des Arc First United Methodist Church from 1982 to 1988. Since retiring from the ministry in 1988, Withers and Betty have enjoyed 23 years of retirement in their Lonoke home. Withers spent a lifetime in loyal service to God; he was a strong and gifted leader, generous beyond measure, and a man of gentle humor.

He is survived by Betty, his wife of 62 years; daughter, Catherine Reynolds of El Dorado, AR; son, Rev. Dr. Russell R. Moore of Crossett, AR and daughter, Rev. Dr. N .Robin Moore of Little Rock, AR; brother, Rev. Dr. Robert B. Moore, Jr. of Benton, AR; sister, Martha Sue Jefferies of Little Rock, AR; 8 grandchildren and 7 great-grandchildren.

A memorial service will be held at 2:00 p.m. on Saturday, March 26, 2011 at Trinity United Methodist Church officiated by Rev. Britt Skarda. A private graveside service will be held at Pinecrest Memorial Park. Memorials may be given in his name to Trinity United Methodist Church, 1101 N. Mississippi St.,Little Rock, AR 72207 or First United Methodist Church in Crossett, 500 Main St., Crossett, AR 71635. Arrangements by Ruebel Funeral Home.
www.ruebelfuneralhome.com.



Condolence Book
---
"With all our love and prayers. "
Ron and Sharon Brunson, Tommy and Amber Snider | Owings, MD | aegis51@comcast.net
"Praying for you and your family at this time of loss."
Leisa and Ray Geoghegan | West Monroe, LA | Leisa@daystargraphics.net
"Your in our thoughts and prayers. May God's peace...the peace that passes all understanding guard your hearts and hold you close during this tough time."
Jay Sweningson | Little Rock, AR | jay@tumclr.org
"Mrs. Moore So sorry for your loss. He was a good gentlemen to know. You and the Family are in our prayers."
Larry & Cynthia Moore | Lonoke, AR | Cynthia@LemTrek.com
"Our hearts, thoughts and prayers are with your family. "
Cindy maxwell | Russellville, AZ | cmaxwell101@yahoo.com
"We were sorry to hear of Reverend Moore's passing, our condolences to the family."
Pat R. & Margaret W. Oakes | Little Rock, AR | simonthecat5281@att.net
"Laverne,

My deepest sympathies.

Believe it or not I was thinking about you guys a couple of days ago.

I was telling Barbara about the time, (many summers ago) when Withers made a cross bow out in Uncle Andy's shop,and then I proceeded to almost shoot my toe off with it. I could tell then, how much it bothered him.

He was absolutely one of the nicest people I have ever been around.

You have our thoughts and prayers.

Love you gal,

Jerry"
Jerry Hamilton | No Little Rock, , AR | brocky1117@aol.com
"My love and prayers to the family... May the peace of God, which passeth all understanding, keep your hearts and minds through Christ Jesus, as you work through this period in your life.
"
Don Fleming | Crossett, AR | drfleming@cei.net
"We didn't get to see each other very often but you were the best great uncle anyone could ask for. Love you and miss you."
Covey Jones | North Little rock, AR | flipfloplillian@yahoo.com
Sign Condolence Book
---
Please fill out the form below to enter your name and a short message to the family into the online condolence book. Please type in regular sentence format; do not type in all capital letters; only type your condolence or comments in the "comments" field – your signature will be formatted from the "Name," "City & State," and "E-mail" fields. Please remember that you are leaving comments for a public guestbook and not sending personal email to family members. Do not type in email or letter format. Phone numbers and Addresses (other than email) will not be posted.
* denotes required fields.